Price of Dollar in Banks of Mexico
Dollar Price Today in Mexico
The price of the dollar today Monday, December 11th 2023 - 09:00:02 AM is quoted at an average of $16.82 Pesos for the purchase according to the last price published by Bank: CitiBanamex
PriceofDollar.com is a web site that collects the dollar price to buy, and the dollar price of sale, in Banks as Banamex, Santander, Monex, Banjercito, Banco de Mexico, HSBC, Banorte, BXPlus, Banco Azteca Inbursa, Scotiabank, Banco del Bajio, Bancomer, Ixe and major Banks of Mexico, updating the value every 30 minutes, to make the best decision for making transactions with this currency, highlighting the best option to buy or sale.
Last update of the dollar price:
Monday, December 11th 2023 - 09:00:02 AM
Note: This price is for $1.00 USD
---
Published: 2023-12-11 | Modified: 2023-12-11T09:30:01
---
Suggestions for decision making:
If you are going to sell, your best option is: Monex in $18.31 pesos per dollar.
If you are going to buy, your best option is: Scotiabank in $15.15 pesos per dollar.
---
Real-time Graph: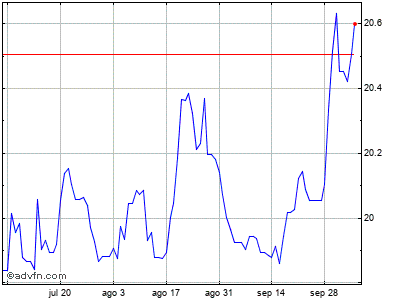 ---
¿Why the dollar in Mexico?
The US dollar is the most important currency in the world. In the international standard ISO 4217 is defined as USD (United States Dollar) or what is the same, "American Dollar".
Since a long time the dollar is and remains the most widely used currency in the world economy, some countries like Panama, El Salvador and Ecuador adopted the US dollar as its official currency.
The importance of this currency, especially lies to Mexico that this country belongs to the FTA (Free Trade Agreement) which is composed of Mexico, USA and Canada, and also 80% of its exports are to the United States, this being the main reason, which is important to know the price of the dollar and its behavior in the currency conversions.
The dollar's role in the Mexican economy is clearly one of the main elements of which depends on stability, and that is the main currency in which remittances are received from the United States, representing the second largest source of income in the country.
In this website, we show the price of the dollar in Mexico's leading banks, updating its value every 30 minutes to keep you well informed about the current dollar value or commonly called "Dollar Today", the banks that we show are:
---
Banamex, CitiBanamex, Santander, Monex, Banjercito, Banco de Mexico, HSBC, Banorte, BX+,
Banco Azteca, Inbursa, Scotiabank, Banco del Bajio, Bancomer, Ixe
---
As extra information, it is noteworthy that the stock market of all countries use the dollar as an element on which various transactions are measure and guarantee. The dollar is also the official currency in which the Bank of Mexico saves its international reserves.
These are basically some of the reasons that define the importance that the US dollar has on the Mexican economy and especially the importance of knowing their current value.
Beforehand we appreciate your visit.
---